"The only purpose
for money is to

make more money."


The

Capitalist
Swine

11 September, 2001
Thurston Howell, III ~ portrayed on "Gilligan's Island" by the late
Jim Backus

Unabashedly celebrating Capitalism as
the World Champion Economic Model
"It is fatal to enter any war without the will to win it."
Gen. Douglas MacArthur
Countdown until Obama leaves Office

-- Activist Links --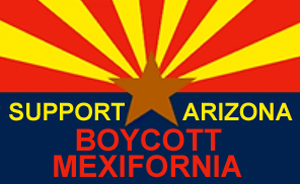 Click the flag to get this and other pro-Capitalist
messages on a cap, t-shirt or sticker
Ad launched 2 February, 2009

Who's side is "our" government on?
Keep voting Democrat and one of these poor souls could be you.
Get the scoop on this vital truth that the "leftstream" media won't touch HERE

So this is how Liberty dies... with thunderous applause.
Timely* Article -- A Lesson on How To Treat War Prisoners
*Written March, 2002, but STILL timely.

DEMAND THE MEDIA PUKES TELL THE TRUTH!
About our troops and their prosecution of the War on Terrorism.
URGENT! -- PLEASE sign the Media Research Center's petition!


NO MORE RINOs
Click the logo to get your own
on a Cap, Sticker or T-Shirt
---

YOD
(Yuk Of the Day)
Truth in Advertising. A true sign of the times

---

"I am not a critic of the West. I am a critic of the weakness of the West."
-- Aleksandr I. Solzhenitsyn




Must Reads for the Fully Informed Conservative Capitalist

Recommended Conservative News Sources


Conservative News Service

A project of
The Heritage Foundation


Click to see your own congresscritter's immigration policy voting record.

Toons of the Month

So hilariously typical of newsdweebs. They just never seem to get it.

---

Other Recommended Links

Well Water Treatment -- Outstanding site dedicated to private well water treatment systems and products. NEW

Feedback
E-mail the


---

© since 2000 by Steve Harrison. All rights reserved